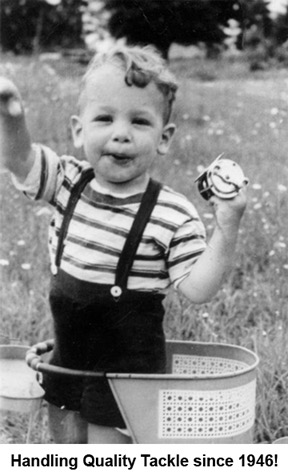 Growing up in Pacific Palisades, California, a local beach community, Lorne grew up spin cast fishing off the local piers. Later, childhood camp experiences broadened his fishing world to include lakes, rivers and streams.  Spending his childhood years living at the beach, where he mostly went salt-water fishing, he later decided to change his surroundings to experience the mountains and streams. It was during his college years at the University of Oregon in Eugene that he was introduced to the world of fly-fishing. While at college, he became fascinated by all the unique accouterments and equipment related to angling that would ignite his passion for collecting Angling Artifacts. He became a fisherman who enjoyed both fresh-water and salt-water fishing.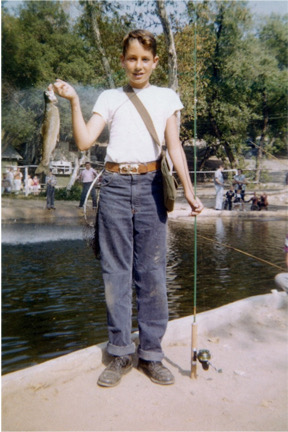 Lorne never outgrew his childhood fascination with reels, creels, rods, lures, bait tins, artwork, books, magazines, etc. Anything related to fishing (angling). He enjoys the "Treasure Hunt" and can spend many hours searching for that "Got To Have It ? It's So Unique" piece.  Equally enjoyable are the many angling collector friends he has made through club affiliations such as the "National Fishing Lure Collectors Club (NFLCC)", "Federation of Fly Fishers (FFF)", "Old Reel Collectors Club (ORCA)", "Trout Unlimited (TU)", etc.
Featured on "Storage Wars" May - 2017
http://www.aetv.com/shows/storage-wars/season-10/episode-15
This is a link to A&E's website.  It is free, but you'll need to sign in through your TV provider to watch on A&E's site. 

A Team Effort
Angling Artifacts is the result of a team effort from husband and wife - Lorne and Yuriko Hirsch. By working together, they have created many hours of sharing talents and insights to co-create one of the more successful antique fishing tackle companies at trade shows and over the internet. 
Most evenings (except when they are traveling, at trade shows and/or treasure hunting) you can find the couple sitting side by side at their individual computers and associated equipment. Lorne writes the descriptions (he's the tackle expert), assigns SKU numbers and prices each of the objects. Meanwhile, Yuriko takes the pictures using the digital camera or scans objects, which are then imported into PhotoShop where the necessary adjustments are made before uploading the photos to the website.
Feel free to reach out to us if you have an item in mind. Call or email us if you are looking for something in particular, we travel often and carry a "Want List" with us. We just might be able to locate a treasure for you. Take a look at our collections featured in our online store and enjoy the sights!
Lorne & Yuriko Hirsch